Resort Pools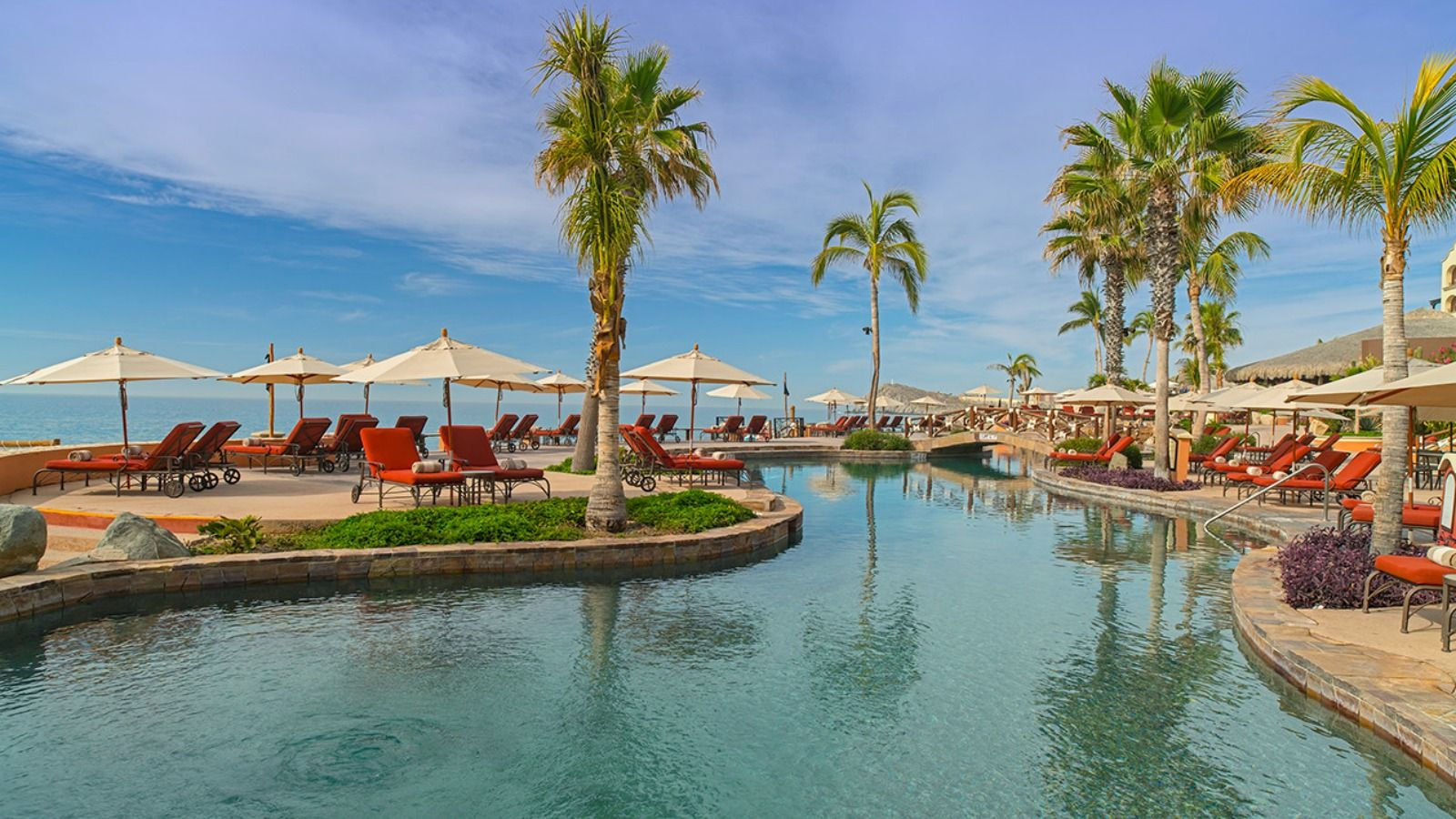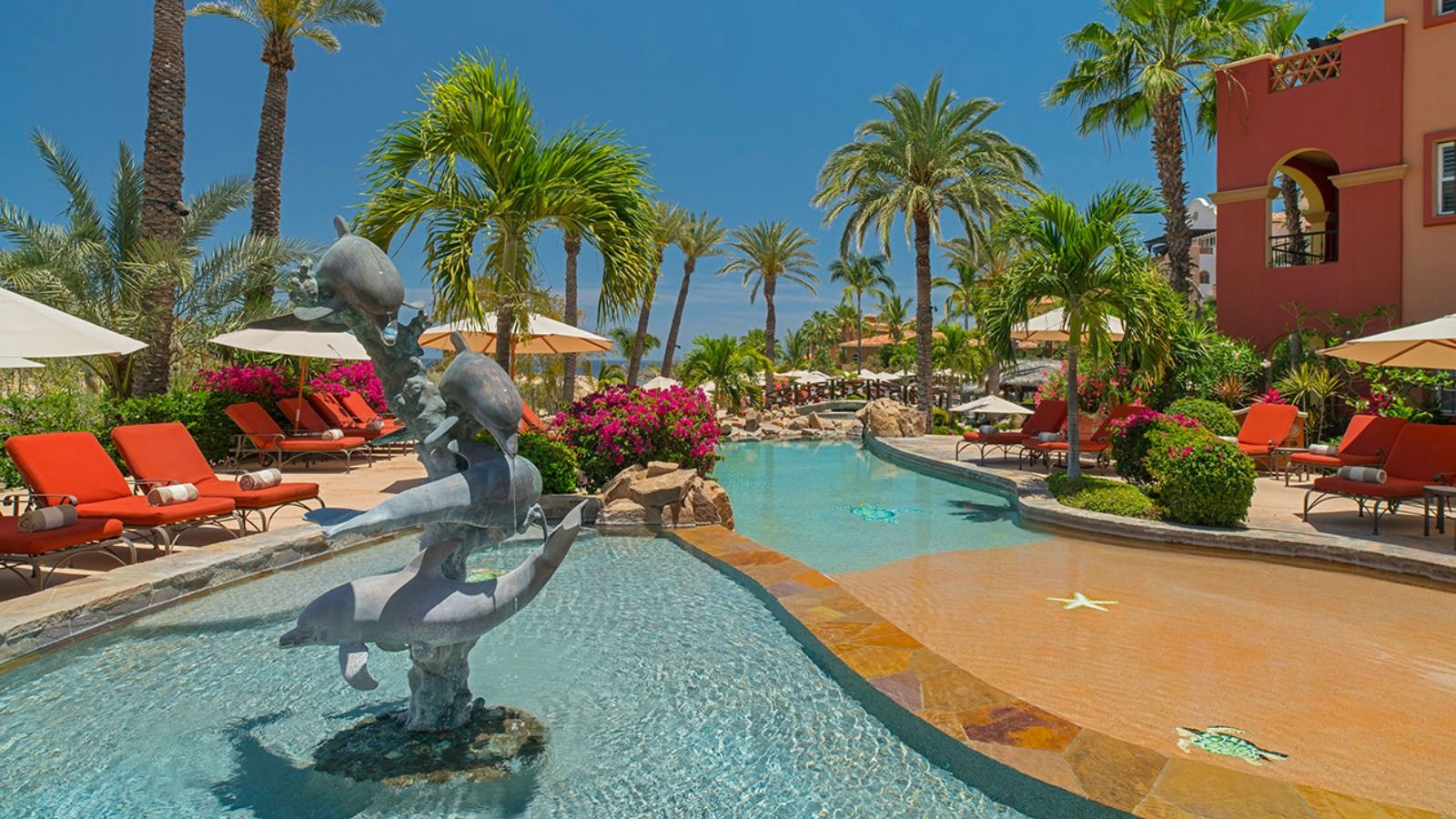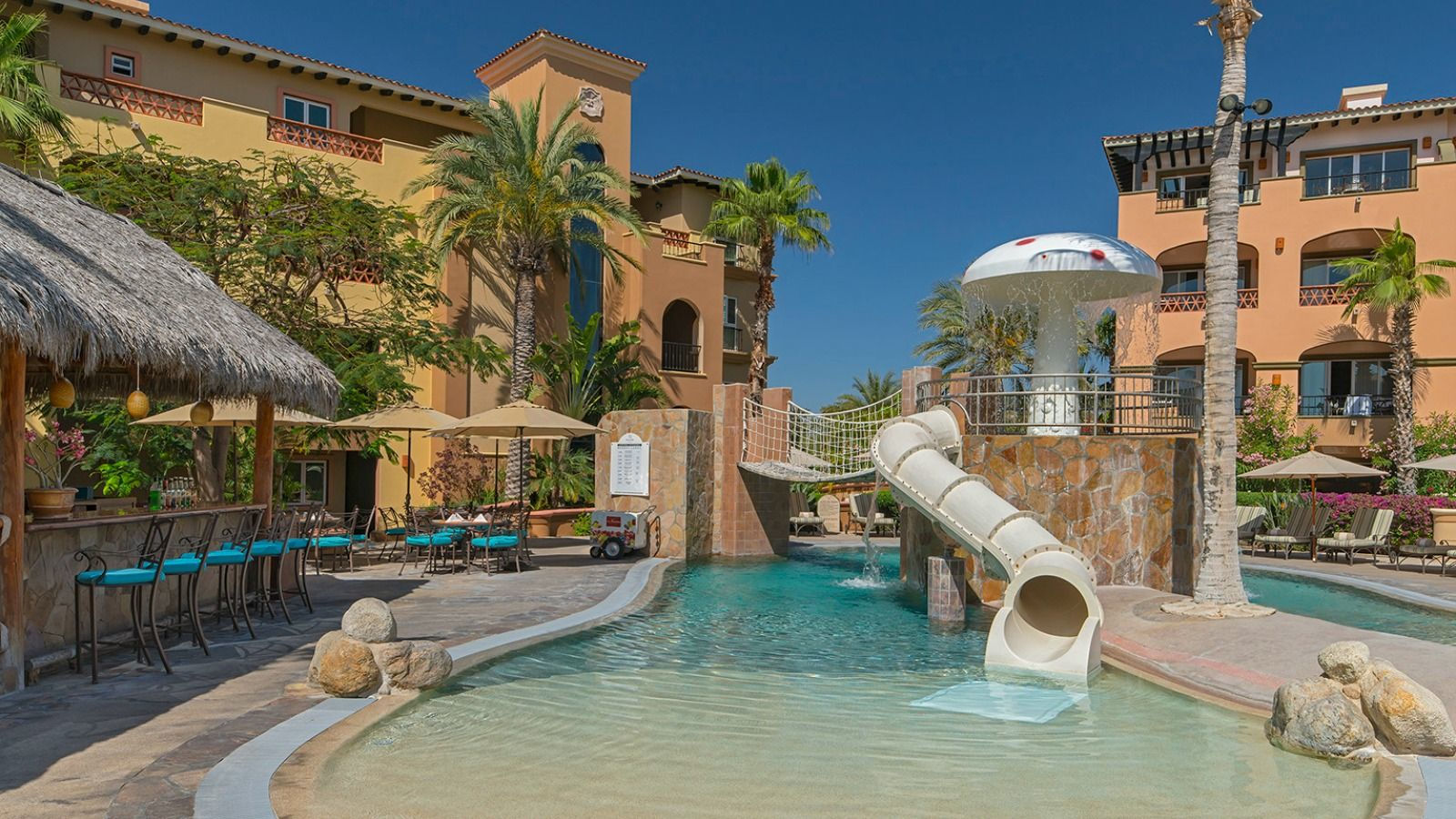 Sheraton Hacienda del Mar Golf & Spa Resort, Los Cabos makes it easy to splash, swim and lounge with five resort pools. Each beautifully designed pool and sundeck area offers a distinctive setting, including a children's pool with waterfalls and waterslides, an oceanfront infinity pool and an energetic family pool with live music and watersports.

No matter which resort pool you choose, our pool concierges will set the scene with fresh towels, snacks and beverages upon request. Sunscreen and sunglasses are available for purchase and snorkeling masks and floating devices may be rented at the Activities Desk.
Discover all five of our amazing pools:
Kids' Club Pool:
Our heated Kids' Club Pool provides a full day's worth of aquatic adventures with a waterslide, mushroom waterfall and a hanging bridge spritzed with unexpected jets of water.

When hunger sets it, kids can fuel up with snacks, light fare and drinks delivered from Girasoles de la Hacienda.

De Cortez Pool:
If you can't decide between the pool and the beach, grab your towel and head for the heated De Cortez Pool. Located directly on the beach, this tranquil oasis features swaying palm trees, stone terraces and bridges and a soothing waterfall. Enjoy snacks and drinks from Las Sirenas delivered right to your chaise lounge.

Pitahayas Pool:
With live bands and activities like water aerobics, pool volleyball and basketball, the heated Pitahayas Pool is a lively scene throughout the day. If you feel the need to take a plunge into the ocean, the beach is just steps away. Pool concierges are available to deliver drinks, snacks and sandwiches from Las Sirenas.

Delfines Pool:
Winding between villas and under stone bridges, the heated Delfines Pool is a favorite of families and groups who come to relax amidst golf course views and whispering palms as the children splash in the dedicated kids' area. If leaving the water is simply too much to ask, drinks and snacks can be enjoyed at the swim-up bar.

Infinity Pool:
Located directly on the beach, our oceanfront Infinity Pool is the paradise you came to find. As the heated waters disappear over the edge, the mosaic-tiled pool gives swimmers a sense of floating in the Sea of Cortez. On the stone terrace, comfortable lounges can be arranged to take full advantage of the sun or tucked into the shade of a native palm. Enjoy a drink or snack from Las Sirenas while watching the little ones romp in the children's area.